Attention PRES Kindergarten Parents!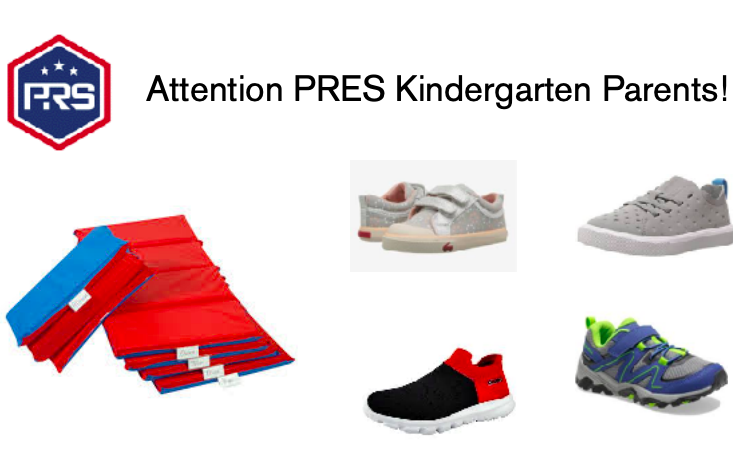 ---
Traditional School Kindergarteners for the 2020-2021 school year will need:
*A red and blue trifold mat for rest time this year. This will allow for easier disinfection throughout the week.
* Shoes that do not lace up. For safety, this type of footwear will allow us to avoid touching laces.